Aspen Grove Solutions
NMFS has the largest army of IC01 Aspen Grove approved contractors of any regional company out there.  Aspen Grove is our industry standard solution to on-site verification that provides each of our inspectors with a unique ABC# which proves they have a clean criminal background. NMFS does not hire convicted felons, sex offenders or terrorists.  We prove this with the in-depth criminal background check that Aspen Grove Solutions provides.

Certified Inspectors
Mortgage field service contractors are already supposed to know what they are doing when we hire them.  But to whose standards? Anyone can snap a few photos, but do they know why they are snapping those photos?  NMFS only hires Certified Inspectors from MortgageFieldServices.com which is the oldest and respected certification training website for our industry.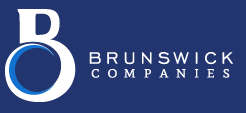 E&O / General Liability
Mistakes happen…that's what we hear anyway.  In 30 years of field service work we have never had a claim filed against us.  But just in case, we're covered.  We use Brunswick insurance because they protect us and even our contractors.  They specialize in the mortgage field services business and know what they are doing.  The best field service companies only choose the best insurance protection.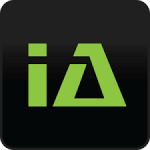 InspectorADE
When it comes to Automated Data Processing, nothing beats InspectorADE.  IA allows us to download client inspections, dispatch to the property inspector, receive results from the field immediately via the mobile app, and then allows us to QC and upload approved inspections to our clients within minutes. IA is American based.  They do not ship off the work to be processed by foreign countries, thus maintaining strict security policies that we have in place with our clients.  IA incorporates our clients requirements, forms and processes into an eye appealing finished product. With IA we are able to provide GPS coordinates, date and time stamps, as well as a full array of client requested inspection questions.  No other program works as well as InspectorADE, none!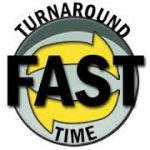 Turnaround Time
We know you want the results… yesterday!  Our current on-time rate is about 95%  We often receive inspections from our clients that are already past due.  Most of the time it is because they fired our competitors and then gave the work to us.  Although we prefer 5-7 days, we can handle the 48 hour rush inspections as well.  We realize that you not only need fast results, but you need them to be accurate on top of that. Our inspectors get the work done faster with quality because we pay them better than most other companies.  If you pay peanuts, you get monkeys. We get better results by paying our inspectors higher fees than the national average for mortgage field service inspections.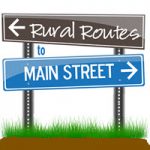 We Can Find It!
Street signs, paved roads, Google Maps… Anyone can find the easy ones.  NMFS specializes in finding the hard ones, out in the country. We hunt down Route and Box numbers. We find the rural routes. HCR (Hired Contractor Routes) – no problem.  Most companies will just turn it in as a bad address.  That just means they didn't take the time to do a little leg work.  We know where to go and how to find them. Our Bad Address return rate is less than .001%.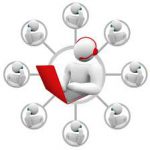 Our Staff
It's not easy to be selected as a contractor for NMFS.  It's even harder to be part of the management staff.  Each of our Account Managers came from the field with years of experience.  They know what it's like to complete inspections in the rain or a sunny day. They've seen the nice houses as well as the nasty ones.  They know what it's like to be out there in the rough.  They're experience gets passed on to our inspectors which helps provide the best possible product from the field.  Along with experienced dedicated Account Managers we also have support personal for hiring, QC, data entry and a host of other support personnel.